"So like Van Vechten/Start inspectin'/Go Harlem Go" – Andy Razaf, Go Harlem, 1930
Everyplace I looked when I was researching my book, up popped Carl Van Vechten. (His photographs of some of the famous people he knew in his lifetime are scattered throughout this posting.) I could not shake this troublesome bon vivant who seemed to know nearly all of the important American artists in my time period (which runs from about 1905 through 1932). And he lived for quite some time after this, too.
Although he's now known mostly for his role in the Harlem Renaissance, and the authoring of a notorious book, his creative reach actually went far beyond that. I think of him as being a kind of early, less talented version of Truman Capote. (He even looks a little like Capote.) He knew all of the most interesting writers — and musicians, theater and film people, artists, journalists….He made it his business to have his nose in all kinds of business, and the more parties (and alcohol) that involved, the better. He went to all the best soirees; he had the best salon; he snuggled up to rich people (and everyone else); he was gay. (Critics used to hedge here and say "bi" or even "maybe bi" — he was married for years to actress Fania Marinoff —
but in the period, gossip had it that he was gay, and he left behind a stash of nude male photography and jokes about homosexuality kept in files to be only opened ten years after his death. His sexual identity, of course, had an impact on who he knew, where he went, his willingness to dress flamboyantly (which was ridiculed in print), and how people perceived him (again, he was often ridiculed). It's also helping to create a resurgence of interest in his work and life.
Carl Van Vechten was a cultural critic, first in Chicago, then in New York. He published essays and reviews about the arts in major New York newspapers and magazines, giving him a great deal of power over the artists who courted his favor. His collections of criticism provide wide ranging information about the arts of the period, and he was willing to shift easily between what was then considered to be high art (Stravinsky) and low art (Bessie Smith).
His novels are mostly about Carl Van Vechten, even when he attempts to adopt a black narrative persona. They are, for the most part, romans à clef. My favorite of his books is actually his first,
Peter Whiffle
, a satire on the salon run by the rich white New York flibbertigibbet Mabel Dodge. He, like Truman Capote, mostly revealed dirt about his friends, most of whom were not only tolerant, but flattered. His specialty was light, rather silly, witty, observational books about social circles. Even
Nigger Heaven
, the book that cost him his career, was centered around social observation. Van Vechten really was always inspectin'. Van Vechten is a complex figure, one that I'm still trying to understand. It is less that he himself is difficult — it's the legacy of his role that creates the problem. Van Vechten shot a hole in his reputation by writing a book from the point of view of a black man, setting it in black nightclubs, basing characters on real people in the black community, and — the real sin — calling that book
Nigger Heaven
. At the time the book was written, Van Vechten had many friends, among them many close black friends — important black friends. These included Langston Hughes, Paul Robeson, James Weldon Johnson, and Countee Cullen. Hughes and Johnson helped Van Vechten with the book, in fact, while Countee Cullen broke ties with him for fifteen years.
Before and after the book's publication, Van Vechten actually did, in practical terms, a lot of good work in promoting black writers, musicians, and actors by giving them positive reviews in white magazines and newspapers. And he began doing this even before the time period of the Harlem Renaissance. While his novel is offensive in some ways, it's actually more progressive than the work of most whites of the period. I've read memoirs, essays, novels, and other accounts by his peers, and the offhand racism expressed in them is truly shocking. Honestly, they would nearly all avoid taking any kind of black art seriously at all, and would not find black people worth writing about. (It's this dismissiveness that is really creepy.)
This doesn't excuse Van Vechten; it only makes the point that he basically meant well. And his information about nightclubs and people from the period is useful from a historical standpoint. He spent much of his spare time hanging out in black clubs, and his descriptions are apparently accurate. Van Vechten's favorite club in the 20's, and a club featured in
Nigger Heaven
, was Small's Paradise, which considered kicking him out after he published the novel. The book made him seem no longer a friend, but someone slumming and taking notes. This is a film clip that features quite a few of the Small's entertainers from 1933, including Roy Eldridge on trumpet, Dickie Wells on trombone, Mabel Scott singing "Stop the Sun, Stop the Moon," the dancing of Henry "Rubberlegs" Williams, a jazz singer as well as a dancer, and Elmer Snowden on banjo. If I had been around then, I would have tried to hang out here, too.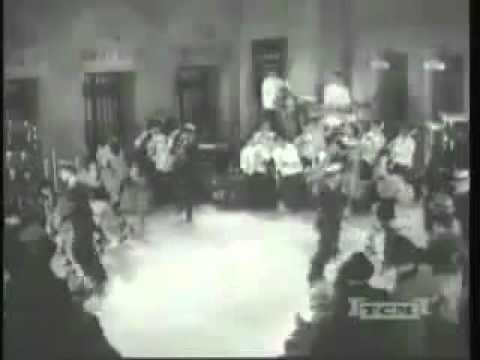 More to come!